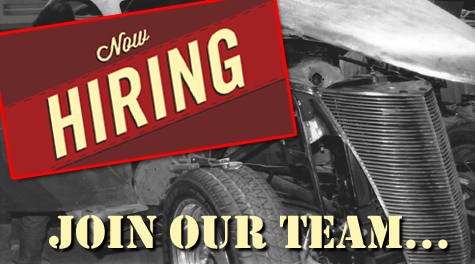 POSIES, Inc. enters its 51st year of building award winning automotive statements. We are looking for several skilled, project focused and motivated individuals to add to our staff.
Required experience includes:
Bodywork – Panel Repair
Sheetmetal Restoration
Welding – Chassis Construction
Mechanical
Fabrication
Electrical
Machining
If you have the above qualifications and are interested in more information please call or stop by our facility.
POSIES, Inc
219 N. Duke Street
Hummelstown, PA 17036
717-566-3340
E-MAIL – SALES@POSIESRODSANDCUSTOMS.COM